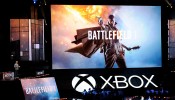 Sep 15, 2016 09:16 PM EDT
There are new free downloadable contents for the game "Battlefield 4" that are available for PlayStation 3 and PlayStation 4. The newly released game expansion made the fans more eager to try the new DLC's, but it is still not available on PC, so PC gamers should wait a little longer.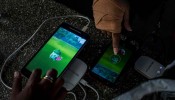 Sep 15, 2016 08:34 PM EDT
There is no doubt that "Pokemon GO" is the hottest and most played game nowadays. Players are having fun exploring their neighbourhood instead of staying indoors and playing other video games. Catching Pokemons is quite easy but looking for a high CP Pokemon might be difficult especially if you have a low level because the Pokemon you usually get are the weak ones.