There are some fates worse than death in the Marvel universe. The coming Battleworld holds one of these fates. There are a ton of places you don't want to end up and one of them is stuck between zombies and unstoppable robots but that's exactly what's in store for a group of heroes in Age of Ultron Vs. Marvel Zombies #1.
by Donyae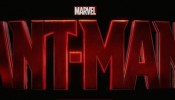 Happy New Year to us. Marvel is debuting not one but two trailers for upcoming projects next week, as we finally get a first look at the troubled Ant-Man and the second trailer for the highly anticipated Age Of Ultron.
by Steve Buja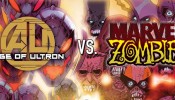 In a crossover that sounds like it was inspired by a 7-year-old's notebook doodles, Marvel will be pitting robots against zombies in a teased event comic. Bringing two popular universes back to the spotlight, Age of Ultron vs. Marvel Zombies is set to drop in summer 2015.
by Connor Sears