5 Best Golf Games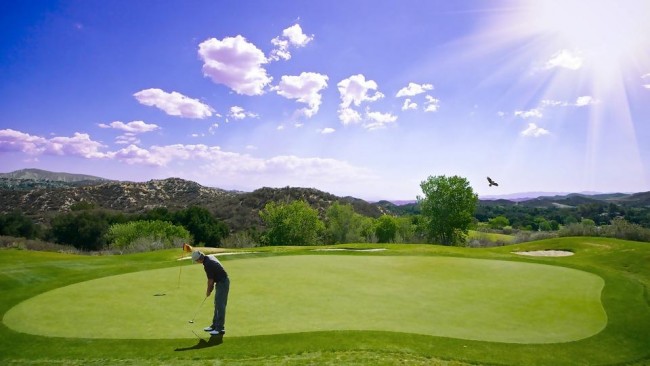 Do you love golf? Yes, then what thing can you do during your free time? Playing golf, of course. However, you might not be in the mood of going to a golf course. However, if you want to try out real golf, check Benamor golf courses. So, what is the alternative? It is golf games either on PC, PS4, or Xbox. With that, you will feel more relaxed. Currently, many young golf players use these games to learn new skills before practicing them on an actual course.
Furthermore, such games will make you relax while playing your favorite sport. Then, have you been looking for them in this guide you will know five of the best golf games?
The Golf Club 2019
Do you want to experience golf on your screen like you are in a real PGA tournament? Then, the golf club 2019 is one of the best PS4 golf games you must play. With this game, you can play on all legitimately certified PGA tour career mode. The golf club 2019 enables you to play in the best golf courses such as:
What a fantastic moment will you have playing this PS4 game? Those are not the only things you will experience. The graphics are excellent, and you can either play it online or offline with other players. Therefore, if you want to play golf while relaxing, then you need to purchase The Golf Club 2019.
Rory McIlroy
EA Tiburon and EA Sports are the developers and publishers of this game. You can either play Rory McIlroy PGA Tour on Xbox One or PS4. With new features playing this golf game will give you a whole unique golfing experience in the comfort of your seat.
Some of the new features include:
New Backswing Meter

Aiming Arc

Putt read
With these, you will enjoy playing these golf games. Additionally, other features were removed to make the game more exciting. Apart from elements, you will get to play in the world-class courts like:
The Old Course at St. Andrews

Royal Troon

TPC Boston

Chambers Bay

TPC Sawgrass

Whistling Straits

Wolf Creek
Therefore, what other game do you want to play golf during your free time? Rory McIlroy PGA Tour is the best.
Links 2003
Are you a PC gamer? Yes, and is golf your favorite game? Then if you are looking for a PC golf game, Links, 2003, is what you need to have. With six golf courses and four pro golfers, you can enjoy playing golf on your PC. Some of the best courses in this game are:
Cambrian Ridge

Lodge at Kauri Cliffs

Gleneagles
There are two more and one illusory golf course. Microsoft is the developers and publishers of Links 2003. The fascinating thing about Links is that you can customize your golf player. Therefore, if you think the players are not living to your standards, you can modify your player. What a fantastic feature that most PC gamers love.
3D Mini Golf
Do you own a PS4 console? With that, you need to play 3D Minigolf. One of the best golf games you can ever play on PS4. It has over fifty-four holes, with eighteen of them being from real-life golf courses. The graphics of this game are exceptional and are High-definition. It has challenges, tournaments, and you can play with either one opponent or two more.
Everybody's Golf
Playing video games is what you like, and experiencing new challenging games is what you want. Everybody's golf, you will play golf like a pro. Clap Hanz and SIE Japan Studios are the developers and publishers of this game, respectively. You can play this game on your PS4 console or PC. Therefore, to play golf even if you are an amateur Everybody's golf is the best game for you.
Final Verdict
Video games are the most relaxing. More so if you have been busy during the day. If you are a golf enthusiast and would like to play golf on your PC, PS4, or Xbox, then above are five of the best games you can purchase either online or from your local retailer.
© 2020
Game & Guide
All rights reserved. Do not reproduce without permission.
Join the Conversation