Why You Should Join a Gaming Reward Program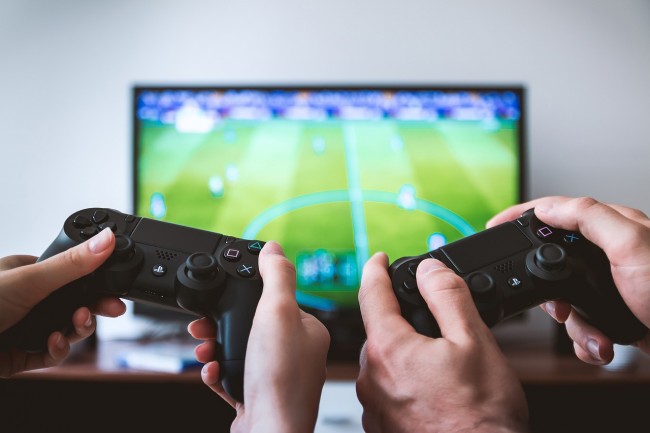 The video game industry has exploded in recent years. With advancements in technology, you can explore new worlds via virtual reality, destress on the go with a gaming app, or compete nationally in esports tournaments, with some gamers even getting involved with sports teams. Whether you're playing on a PlayStation, Xbox, Nintendo, or on your PC, you can level up your wallet when you take advantage of gaming reward programs.
Think of these programs as a way to unlock that extra loot box you've been trying to earn. You're shopping for video games, consoles, and accessories anyways, so why not take advantage of special offers, discounts, and more. Here is a quick list of gaming reward programs that are worth signing up for.
Best Buy
Best Buy has some pretty sweet offers for gamers. When you become a My BestBuy member you get $10 in rewards when you when you pre-order select games. Check out their Top deals page for discounts on select video games, find late-store openings where you can pick up new releases, and get more with exclusive video game swag only available at Best Buy. The rewards program is free to join and offers tiered membership opportunities depending on how much you spend throughout the year. Not only do you save on games, but you're able to save across departments at Best Buy. Do yourself a favor before redeeming that Best Buy gift card and join My Best Buy to enjoy more perks.
GameStop
GameStop is all about meeting and exceeding your gaming needs. Whether you're in search of a gently used console, rare collectibles, or are looking to trade in some games you don't play anymore, GameStop has you covered. Their PowerUp rewards program offers a variety of perks for gamers like exclusive coupons, sweepstakes chances, and a birthday gift. At the basic level you can score 10 points for every dollar you spend. The basic level is free to join. However, upgrade to a Pro account for $14.99 a year and get 20 points for every dollar spent along with 10% off savings on pre-owned games and accessories, extra trade credits, and 12 months of Game Informer magazine which can be delivered to your door or to your inbox. This upgraded membership is a steal in the long run as it allows you to save even more at GameStop.
Humble Bundle
This online only storefront sells a variety of digital content including books and software, but is well-known for their limited time, bundled gaming deals. For $12 a month, you can get up to 10 games in your bundle. Games range from popular to indie titles. What's really cool about their service is that when you buy from their website, a portion of the funds go to charity and to the game developers. You don't need a specific console to play as most of the games are for PC. Games purchased on their site can be redeemed on Steam and other platforms. Their subscription service, Humble Monthly, acts as a rewards program in that you get 20% off items in the Humble Store and you can download games that can be installed multiple times on multiple devices. Known as DRM-Free games, you can really expand your video game library and lets you explore a new type of game!
Amazon Prime
For $12.99 a month you can enjoy free shipping on millions of items along with the ability to watch movies, stream music, and more with an Amazon Prime membership. On top of all of the amazing deals Amazon has to offer, don't forget to capitalize on their gamer perks. Get a $10 Amazon credit when you pre-order select games on Amazon. Not to mention, when you enroll in Twitch Prime you gain access to free game downloads for your PC, a free subscription to Twitch.tv, and special game DLC. While you're adding the latest video game release to your cart, you can add that bottle of laundry detergent along with some granola bars to ensure all household needs are met.
In short, you can save money and get a lot of cool stuff when you join a gaming rewards program. While some of the programs are free to join, the subscription services also pay for themselves after a few purchases. If gaming is your passion, fuel it with any one or all of these gaming rewards programs.
© 2020
Game & Guide
All rights reserved. Do not reproduce without permission.
Join the Conversation