How to Get Into PC Gaming in 7 Simple Steps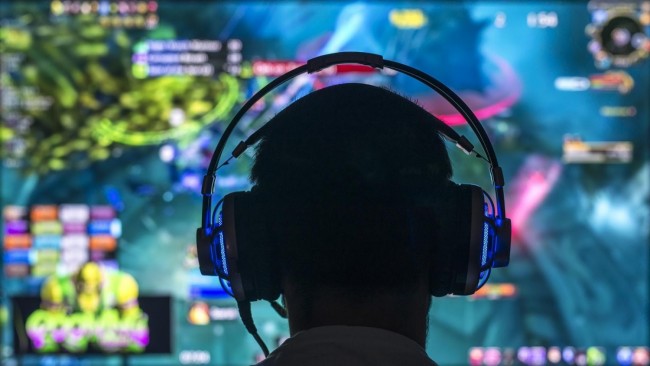 PC gaming is an incredibly fun hobby that anyone can get into! Check out our guide on how to get into PC gaming in 7 simple steps!
Gaming isn't exclusive to Xbox or Nintendo.
The earliest PC games date back to the early 80s with such classics as Akalabeth: World of Doom and Maniac Mansion. These innovative games were preceded by the classic text adventure computer game, Colossal Cave Adventure, in 1971.
PC games have a long history, which has given rise to one of the largest game catalogs in the world.
Notable PC gaming companies like Lucasarts, Rockstar Games, and Electronic Arts made names for themselves during the golden era of 90s PC gaming by developing such timeless titles as The Secret of Monkey Island, The Sims, and Resident Evil.
Are you ready to take your gaming hobby to the next level?
Learn how to get into PC gaming in seven quick steps!
1. Upgrade Your PC
The first thing you need is a powerful PC gaming computer.
PC games require quite a bit of memory. According to How to Geek, these games need at least 6GB to 8GB of RAM. To stay on the safe side, look for a computer that can accommodate at least 12GB of memory.
You don't have to run out to the mall to purchase a brand new gaming computer. You may be able to upgrade the PC you already have. You can buy parts individually, like intel processors, motherboards, and GPUs, and build your PC from scratch.
2. Get a Gaming Chair
It's easy to get lost in a PC game when you're several levels deep, but don't forget about the importance of ergonomics!
More health problems are being attributed to poor gaming posture. Proper gaming ergonomics prevents back problems, carpal tunnel syndrome, eye strain, and neck pain. These physical issues can have consequences for mental health if they're not treated.
A high-quality gaming chair is the first step toward healthy gaming ergonomics. These chairs keep your back straight and support your neck. You also need keyword wrist pads, ergonomic keyboards, and a new mouse.
3. Create the Ultimate Gaming Room
Don't just stop with a cool gaming chair and ergonomic accessories. Create a gamer's paradise by converting a spare room into a gaming room! Guest rooms, basements, and garages are ideal gaming areas.
Add couches, comfy chairs, and pillows for your gaming friends. Decorate your gaming cave with posters of your favorite games. Line the walls with your favorite collectible gaming figurines and memorabilia.
Turn your gaming room into a space station with twinkling lights, LED rope lights, glow-in-the-dark stickers, lava lamps, and glowing orbs.
4. Accessorize Your Gaming Station
The more accessories you have, the better your gaming experience will be. You also need accessories to play online with friends and manage large multiplayer teams.
Every gamer needs a pair of high-quality gaming headphones by their side. Noise-canceling headphones let you focus on the game, so you can better strategize with your teammates. One distraction, and you can lose it all!
You also need a large gaming monitor. Some gamers even use multiple monitors to enhance their experience. The best time to score a deal on monitors is Black Friday, so stay on the lookout!
Don't forget to stock up on additional joysticks, car racing wheels, and VR accessories for augmented reality games.
5. Build Your Gaming Library
Your gaming room is ready. Now it's time to build your glorious gaming library.
With so many options, it can be challenging to start. If you're new to this hobby, learn how to get into PC gaming by subscribing to PC Magazine.
PC Mag is one of the industry's oldest PC gaming publications. You'll find the latest reviews, upcoming releases, retro game suggestions, editor picks, and more. Other PC magazines to read include Game Informer and Computer Gaming World.
You can also build a library around your interests! Write down a list of features and genres you're interested in.
For example, if you love hidden picture PC games, you'll love the selection at Artifex Mundi.
Do you love retro gaming? Terrible Toybox makes fantastic 90s-era adventure games like Thimbleweed Park.
6. How to Find the Best PC Games
Now that you know the type of games you're looking for, it's time to buy your games. Write down a list of games you want to buy, starting with your top favorites.
Buying games add up. You don't want to spend your entire paycheck! Wait to buy games during sales at your favorite gaming stores like Gamestop and Best Buy.
More gamers are downing their PC games online so that they can play right away. One of the most popular online stores right now is Steam. Steam is also a gaming platform that lets you play directly from your steam dashboard on any PC.
Steam is notorious for its huge sales. Their holiday and seasonal sales are the largest. You can buy games that are up to 75% off!
MAC users don't have to miss out on the fun anymore, either. Now, gamers can download Steam for MAC and enjoy PC games like Windows gamers.
7. Join a Gaming Community
You can enjoy PC gaming as a solo activity or with your friends. There are also several gaming communities that you can join to form multiplayer teams, trade items, score excellent gaming advice, and meet fellow gamers.
Discord is a gaming community app that's become increasingly popular with gamers. Gamers create unique discord servers to build communities with players from all over the world.
Steam also has a vibrant and engaging gaming community online. Steam communities are helpful when you find yourself stuck on a level or need help troubleshooting an indie game.
Discover How to Get Into PC Gaming Even More!
There's a great big world of PC gaming to explore. This helpful guide is just the start. Learn how to get into PC gaming more by staying updated on the latest gaming tips and trends.
It's game on! Don't wait to start building your gaming station and PC game library. Check back often for gaming and accessories reviews to enhance your PC gaming experience.
© 2020
Game & Guide
All rights reserved. Do not reproduce without permission.
Join the Conversation