Using a VPN to play mobile games: the benefits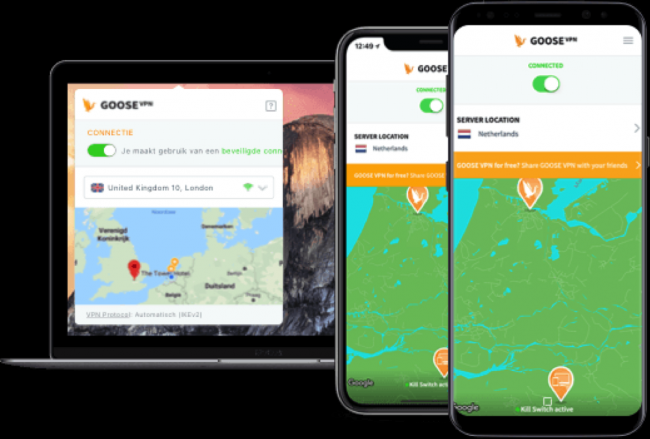 Gaming with a smartphone is super easy. You go to the app store, download the games that you think are interesting, make a profile and you're ready to start gaming! There's thousands of games to choose from, most of them are even free. This guarantees hours and hours of fun! But while playing online games, you also share a lot of your own information, whether it's through in-game communication, or the fact that you gave the ok to the game developer to use your data when you downloaded the game. If you want to protect your own info and identity, it's a good idea to use a VPN. But there are even more advantages! We'll gladly explain them better to you.
Gaming with a VPN: protect your identity
When you're playing mobile games, you're probably sharing a bit of personal information to either the developer of the mobile app or the people you're playing the game with. Stay safe and connect to a VPN, so you can game through a secure server.
Choose from more games with a VPN
Did you know that the amount of games your app store has, isn't the same in every country? Some games might not be available in your country and other games will first be rolled out in a certain number of countries. And that's annoying when you've read positive reviews and really want to try out the game. Luckily for you, using a VPN lets you browse the app stores of other countries and thus download games that are geo-restricted or not yet released in your country.
A VPN let's you game while you travel
As mentioned above, some mobile games are geo-restricted. You might find that out when you're travelling abroad and all of the sudden some of your games aren't accessible anymore. But no need to worry! Switch on your VPN and connect to a server back home and ta-da: you can go back to gaming.
Use your VPN to get a stable connection
Is there anything worse than your game freezing because of bad connection and then finding out your character died during that freeze? Chances are your poor connection has something to do with the distance between your server and the source gaming server. Using a VPN and switching to a server closer to the source gaming server will reduce your latency and give you a more stable connection. Time to continue playing!
Downloading a smartphone VPN in just a few steps
1. Choose your GOOSE VPN subscription. A definite asset to this VPN is that you can use it on all your devices. This means that you can't just use GOOSE VPN on your smartphone, but also on your laptop, tablet etc.
2. Download GOOSE VPN in the app store of your smartphone and make an account. Do you already have GOOSE VPN on e.g. your computer? Then you can just download the app and log in.
3. Open the GOOSE VPN app and choose a server from the multitude of servers worldwide.
We hope you enjoy playing your mobile games even more safely now!
© 2020
Game & Guide
All rights reserved. Do not reproduce without permission.
Join the Conversation