Game Monetization for Indie Developers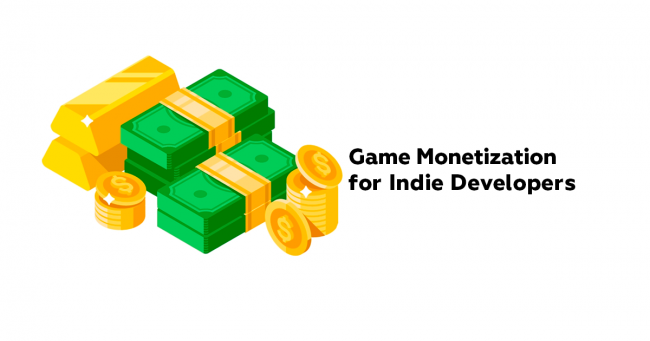 Being part of a small team that tries to deliver their product in the modern game industry - this is a super ambitious task. On one hand, it has become easier to publish a game thanks to digital distribution platforms. On the other hand, the issue of monetization remains the same, important due to high competency in the market and low user retention.
Recent changes in the industry bring lots of positive aspects to both gamers and developers. The first include an amazing variety of content. The second receive effective tools for making gaming projects profitable.
Reaching the end-users
Those times when developers needed to create physical copies of their games are successfully over. This article by Newzoo on game trends in 2020 confirms that more and more developers publish games on their own. Still, Steam, Epic Games, Google Play, App Store, and other platforms do not solve all problems in this way. The market is overcrowded with quality games, so it's not easy to get yours noticed by players.
Choosing the free-to-play model can instead remove the barrier for users, and many more people will install such games and give them a shot. According to Superdata, 80% of revenue for digital games comes from free-to-play products.
Selling indie-games for a relatively small amount of money may be a good decision for specific projects. This step allows for standing out from the crowd of free offers, but it is rather unsuitable for ongoing multiplayer games.
The role of publishers therefore remains super significant for a proper marketing campaign. Can a solution for monetizing free-to-play games also help with expanding the audience?
The magic of in-game items
Most free-to-play games sell cosmetic items and special content. If the desire to make money does not take control over the development process and free-to-play does not turn to pay-to-win, players may purchase such items eagerly and support their favorite adventures.
Still, adding these cosmetics is not an easy process. Game authors should build a working internal economy, but often their limited resources doesn't allow for implementing this part on a decent level. Co-operation with 3rd-party platforms is a good solution, and the developers will then be able to focus on creativity.
A similar topic was discussed by Forbes, and the author points to DMarket, a marketplace of digital items that offers a toolkit for building in-game economies. From the B2B point, this platform is interesting as it offers the possibility to connect the product to a big ecosystem and give players an additional motivation to retain the games - to obtain more assets and sell them. The example of such games like CS:GO proves that trading between users is a significant power, and thanks to DMarket this power is available even for small development studios.
Their official blog post announced the participation of DMarket in D.I.C.E. Summit 2020 that takes place on February 11-13 in Las Vegas. It's a chance to meet key people at the company and discuss this "shortcut to the multi-billion dollar global economy of in-game items." Don't miss the opportunity to strengthen your gaming business.
Making a great game is the basis for success in the industry. This basis is necessary but in some cases, still not sufficient. Free-to-play products with a well-thought-out economy may become a solution for indie-developers. DMarket supplements the basic greatness of gaming products and helps them live long and prosper. Сonnecting to this marketplace gives access to a bigger community of dedicated gamers and traders, solving both the issues of monetization and how to reach the end-users.
© 2020
Game & Guide
All rights reserved. Do not reproduce without permission.
Join the Conversation