Importance of Mobiles Phones for College Students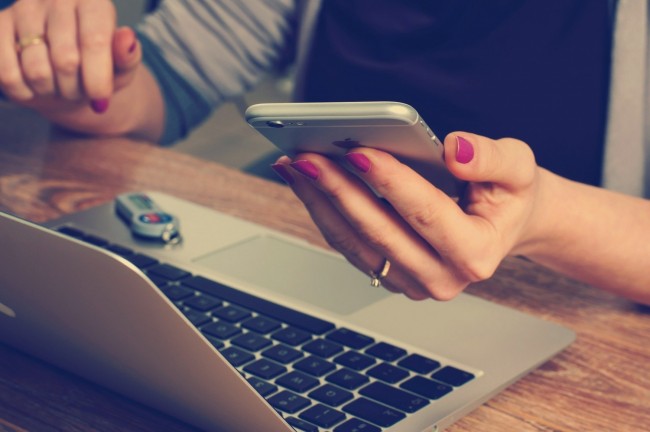 Many students at universities and colleges across the world owe a mobile phone device. This has led to many debates where experts discuss whether it is ok for students to use mobile phones while they study in class.
Some experts who are against this idea say that students can use mobile phones to cheat when they are taking their exams. Experts in favor of students using mobile phones in classrooms say that the benefits outweigh the drawbacks.
This article will address the major advantages that mobile phones have when it comes to helping students with their studies.
1. Mobile phones can improve a student's knowledge
The world has come a long way ever since the first mobile phone was invented. Going back 20-30 years ago, the knowledge that students gained was from their parents, reading books and teachers. Mobile phones have changed that by allowing students to access so many sources available online.
This has certainly made learning something fun because not many students enjoy reading books. The biggest library in the world is open for students to use thanks to mobile phones and if something taught in class wasn't clear, they can find the answers by checking out articles, notes, and even videos online.
2. Mobile phones help students manage their time
While it is up to a student to manage their time well, mobile phones can certainly help. If there's a deadline for a certain project approaching or a certain thing needs to be done on a particular day, alerts can be set on the mobile phone.
If one has to wake up every morning for their lessons, they can use their mobile phone as an alarm.
3. Mobile phones can be helpful to students during an emergency
An emergency can happen at any time in a student's life whether they are at college, in the streets and even at home. When unexpected events happen, like shootings or an illness a student needs to be able to reach their tutors, emergency personnel or even their parents and that's where mobile phones come in.
With mobile phones at student's fingertips, parents can keep in touch with their sons and daughters before and after classes. This is certainly one of the major benefits of having mobile phones in the education sector because a parent can check on the wellbeing of their child at any time as long as there is a strong signal.
4. Mobile phones help students with their studies
The education sector has benefited from advances in technology. These days we are currently spoiled thanks to things like 5G technology. Students have access to so many apps that make learning easy and fun no matter their academic level.
If a student feels like they are lagging in a certain department, they can get expert help through the many apps available. All they have to do is press a few buttons and download the app that suits their needs, however, it is important to note that not all apps are free.
Some apps charge a premium to own them and they are worth every penny. Mobile phones also come in handy when it comes to writing essays. All a student has to do is type 'AffordablePapers' onto a search engine and pages of top quality companies that offer cheap essay writing services will pop up.
5. Mobile phones help students navigate
Going back 30 years, we used maps to get from place to place. These days thanks to the advancement in technology, mobile phones are equipped with GPS technology. Phones like the iPhone have a feature that allows parents to know the location of your children via the "Find my phone feature".
As long as two phones are paired together, each person can track the other's locations and this is useful for parents who have children with special needs or are vulnerable. When a student tells their parents that they are going to visit a friend or going to a particular venue, parents can easily track them to see if they are where they said they would be for their safety.
6. A student can carry on learning even when they are out of the classroom
To gain access to a computer, students had to wait until they break to access the college computer room. Mobile phones have internet capabilities now and students can look up things anywhere and at any time.
This allows a student to expand their knowledge on a particular subject even after they have left the classroom. There is no need to visit the local library anymore to be able to access the internet or a computer.
With a mobile phone, a student has the world's biggest library in their hands and as long as they have data or internet connection, they can access it. Many tutors are encouraging the use of mobile apps because they are aware that it will make their students learn quicker and excel in their studies.
7. Mobile phones are a source of entertainment for students when they are on break during their studies
Young college students, especially the ones in their first year, want to keep up to date with the latest social media trends. Life without a phone is unthinkable to them because they feel like they are missing out on things that are happening.
Mobile phones are a source of entertainment because it allows them to keep up with the latest gossip, play games, listen to music and even play games. It doesn't matter how old a student is, there is always something they can watch on their phone.
© 2020
Game & Guide
All rights reserved. Do not reproduce without permission.
Join the Conversation