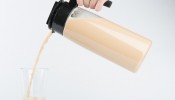 Nov 26, 2014 01:05 PM EST
Soylent, the food substitute, has improved their formula and put out Soylent 1.2 which will be the only formula shipped from the factory from now on. The changes in the ingredients have made it completely animal free which means that it's (probably) not people for certain now.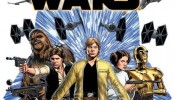 Nov 26, 2014 11:19 AM EST
Marvel is striking up the band to play the Imperial March to comic shops everywhere in 2015 when it rolls out Star Wars #1 on January 14. This edition marks the return of Star Wars to Marvel comics after a long hiatus and is to be celebrated with full throttle launch parties at comic shops in all areas.