Lionsgate has released another action packed trailer for the release of Mockingjay next week. Things aren't looking so good for our heroine.
by Steve Buja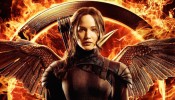 Lionsgate today has announced that their month's long search for a partner to help create a Hunger Games stage show is at an end. The stage experience will be coming to Wembley Stadium in 2016, courtesy of Imagine Nation.
by Steve Buja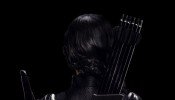 With the release of The Hunger Games: Mockingjay - Part 1 inching ever closer, Lionsgate is teasing us with new promotional images from the film. After getting a first look at Katniss' District 13 rebel warriors a few weeks ago, we finally get a look at the Mockingjay herself.
by Luca Saitta