NES Classic Edition resellers have increased after Nintendo stopped production of the console. However, gamers may also try to make their own version of the console.
by Ben Lindon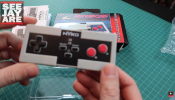 NES Classic owners may now use the Joy-Con controllers of the Nintendo Switch. In the meantime, the console is limited to Amazon Prime for now.
by Mia P.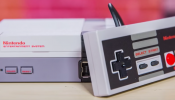 The Nintendo Switch and the NES Classic Edition were the two most Googled consumer tech products in 2016.
by Jackie Villegas