"NieR Automata" combines deadly robots with an android and a robot sidekick. Moreover, the game also boasts several genres.
by Ben Lindon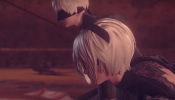 A live stream of the "NieR: Automata" gameplay will be held this week.
by Jackie Villegas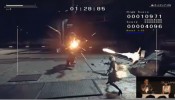 YorHa 2B, the main character will be fighting the huge machine weapon in the upcoming demo of "Nier Automata" this month confirmed by Square Enix.
by Switchy Sam