Activision is making sure you know the name Skylanders this holiday season. The company is released a wealth of new events and sales to promote all things Skylanders, including new characters, the Macy's parade and tie-in comics and merchandise.
by Steve Buja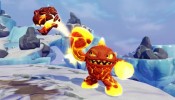 Despite entering the world a mere three years ago, the Skylanders will be making their debut at the annual holiday parade in New York City with fan favorite Eruptor, now in balloon form.
by Steve Buja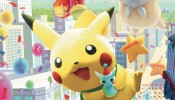 For his 15th birthday, Pikachu is getting a new friend during the annual Macy's Thanksgiving Day Parade this year.
by Steve Buja